The Blue and John Crow Mountains National Park is the historic home of the Windward Maroons. Maroons are Africans who refused to submit to forced labour on plantations in the 17th -19th centuries and defended their freedom from the formidable terrain of the Blue and John Crow Mountains. They are the first 'keepers of the forest'. Separated from the rest of Jamaica by the mountain divide, Maroons developed as a distinct community with its own unique language, cuisine, laws and lifestyle. We arrange tours to maroon communities at Scott's Hall, Moore Town, Charles Town and Bowden Pen.
Scott's Hall
Nestled in the hills of St. Andrew, the Scott's Hall community was known as the 'maroon hospital' where injured maroon fighters were treated using traditional herbal methods. The Scott's Hall tour features a walking tour down to the Wag Water River, lunch, dancing and drumming.
---
Moore Town
Moore Town in Portland was founded by national heroine, Nanny – the Maroon's most famed spiritual and military leader. It is the site where the 1739 Peace Treaty was signed between the English and the Windward Maroons and Nanny's final resting place. The Moore Town tour begins at the museum and includes a hike to the breath-taking Nanny Falls.
---
Charles Town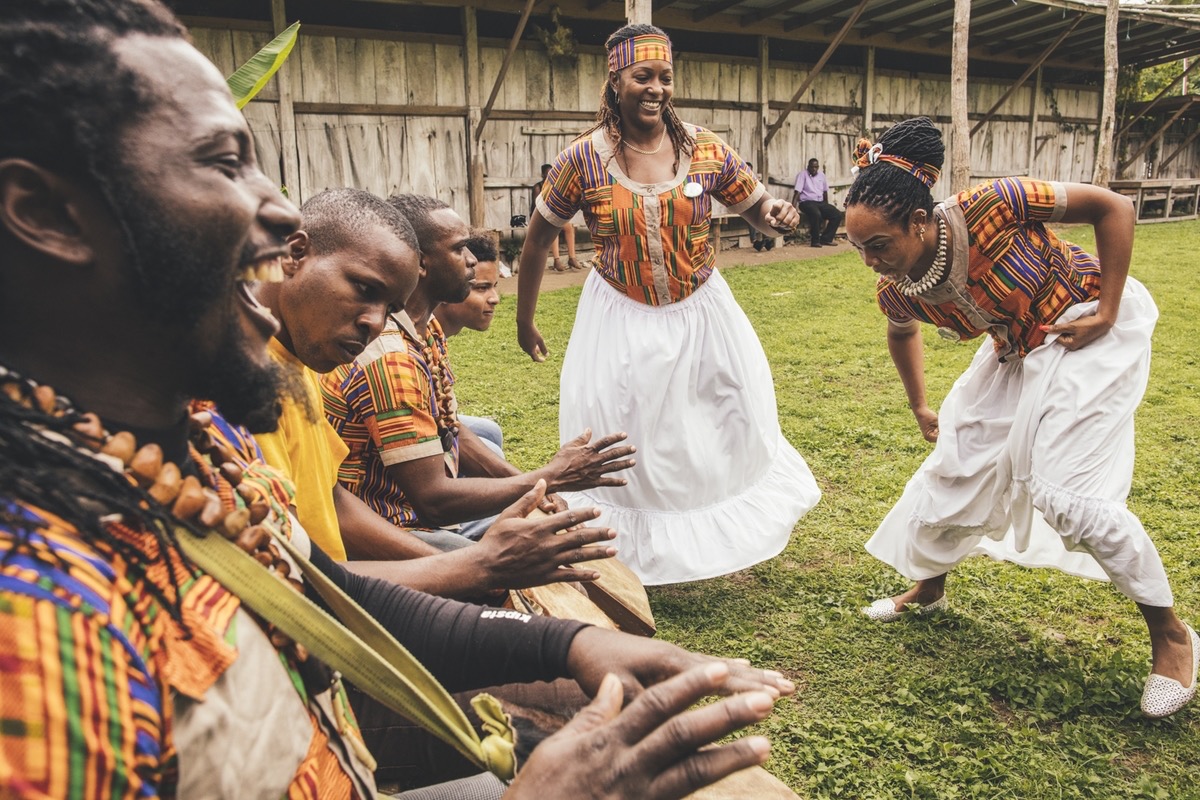 The Charles Town Maroon Museum contains a variety of artefacts and considerable information about Maroon history and traditions. Located just outside of Buff Bay in Portland, the town features a traditional Safu Yaad for drumming and dance.
---
Bowden Pen
Walking tours from Bowden Pen in Portland take you along trails that are over 300 years old; forged by maroons fleeing British enslavement from as early as the 17th century. Along with bird-watching, the area is ideal for spotting the Giant Swallowtail butterfly. Accommodation is available at the Ambassabeth Eco-Lodge.